ARZuA
 sketching your village
Nowadays everything is a "click" away, where flying over Tokyo or New York is within easy reach, where I can visit the Parthenon from the screen… we forget where we live.
The new generations, the inhabitants of tomorrow, are completely unaware of their town or city.
"These are the words that one day, meditating on the street, came to my mind, this way I transcribe them:
Streets
Girls and boys, in their silent solitudes,
they cross the streets of bitter cities.
Vertiginous rhythms modulate your gait.
There are no stops to rest, no time.
There is no time to recover, and look and feel,
to observe, to learn. To want.
Inhospitable urban spaces, of meaningless wars,
forgotten values and unbridled ambitions,
they mislead their people.
And between broken memories, stinking containers,
traffic lights, cars, vomiting and urine.
Tears of children also wet the streets. "
Adriana Bisquert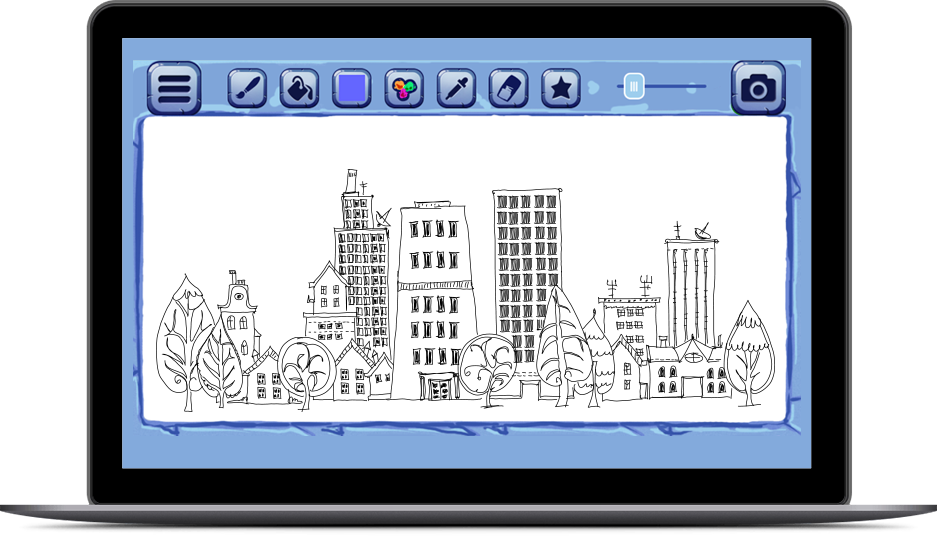 The city/town we are working in has become a playground, an experimental laboratory in which children and teenagers can act from a new point of view.