ARZuA
 working with the scale
how much is it a meter and a half?
The architect Sandra Gonzalez analyzes with the little ones the streets and the pedestrians spaces with the new Covid measures.
La Opinion A Coruña 07/09/2020
"How much is it a meter and a half?"
"With the program 'A Vila do Maña', Sandra Gonzalez analyzes the design of the cities and whether they are adapted to the new measures derived from Covid-19. To check it out, she went out on Arzua's streets with children using floaters to learn the safety distance's measure. "Usually there is no place to walk," says the architect from A Coruña
"How many people know how much it is a meter and a half?", the architect from A Coruña Sandra Gonzalez wonders, creator and director of 'A Vila do Maña', with which she analyzes the design of cities, together with children, and promotes the recovery of spaces for the pedestrians. The initiative now adds a new conditioning factor: keeping a safe distance to prevent contagion. "We are in a new situation, a new reality, and we have to see if the cities are adapted to the new measures," she explains.
To check it out, she walks with children through streets and avenues. This weekend it was Arzua's turn. As accessories for the ride, masks and floaters. "We put participants one-meter-and-30-centimeters floaters,so that they were aware of the distance to be maintained, especially now that they are starting school," she says.
Many of them were surprised to see how far apart they were from each other. But that was not the goal of the activity, but to know if the cities are ready for this new reality. "We hardly even entered in a small street," reveals the architect, who would like to take this initiative to "bigger cities."
It is the first time after the confinement that A Vila do Maña comes into action, as many activities "had to be canceled" due to the increase in infections. Sandra Gonzalez argues that the pandemic has shown that "more space is needed for pedestrians." "It's time to reshape cities, instead of escaping to the countryside. The city has to have a new identity. Whatever it has to be, that is, for people," she sums up.
On her walks with the little ones, the architect finds that "often there is nowhere to walk." "Cities are not adapted. We are asked to be aware of the coronavirus, but on most streets it is impossible. The sidewalks are usually one meter wide, to which must be added the terraces and cars," she says.
Thus was born a "new opportunity" for cities. "Like A Coruña, which is trying to pedestrianize some areas," she cites as an example, while betting on "humanizing everything a little more" so that these sites "recover their identity." An idea that always conveys to workshop participants. Arzua will continue to explore until Wednesday and Sandra Gonzalez is already thinking about the next challenge. "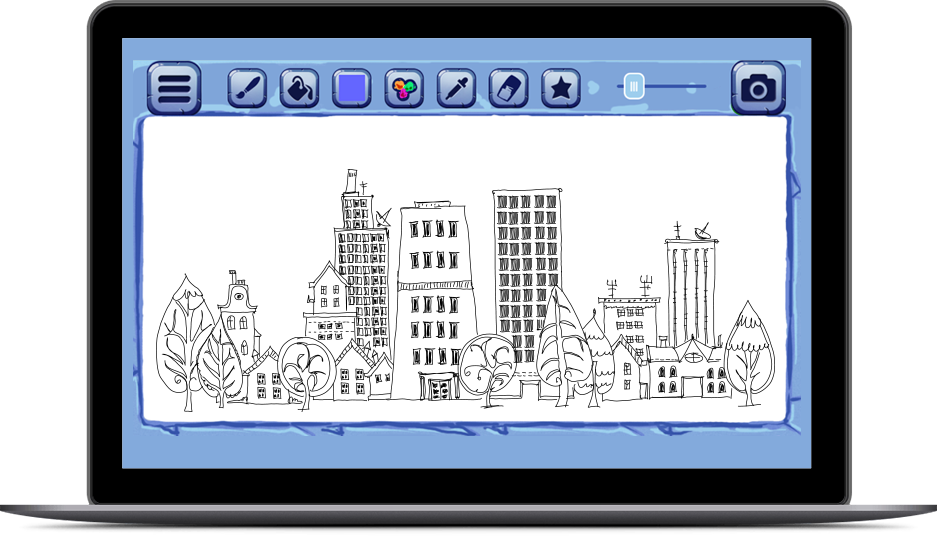 The city/town we are working in has become a playground, an experimental laboratory in which children and teenagers can act from a new point of view.