RIANXO
what would you point out from your village?
By framing an item, it is automatically given value, we elevate it to the category of work of art. Now we need to know which spaces can be elevated to this category in Rianxo, which are those places they appreciate, that they consider important enough to frame them.
The experience is inspired by O´Grady's work, artist and rights activist of African American society, whose performance aims to include spectators of black race in his work, a race that was usually left out of art. For this performance, O´Grady decides to parade on the day of African American culture, designing a float with a large golden frame on it, which is accompanied by thirteen Latin and black actors and actresses, dressed in white with a small golden frame. The goal of this perfomance was the artists to frame themselves or viewers, and to make African American citizens see their validity in belonging to art. By photographing those frames, O´Grady makes us wonder what is left outside or inside his work. Traditionally this was delimited by the frame, marking a fairly clear line. What happens outside coexists with the inside, using it as a critique of the marginalization of a "non-framed" society.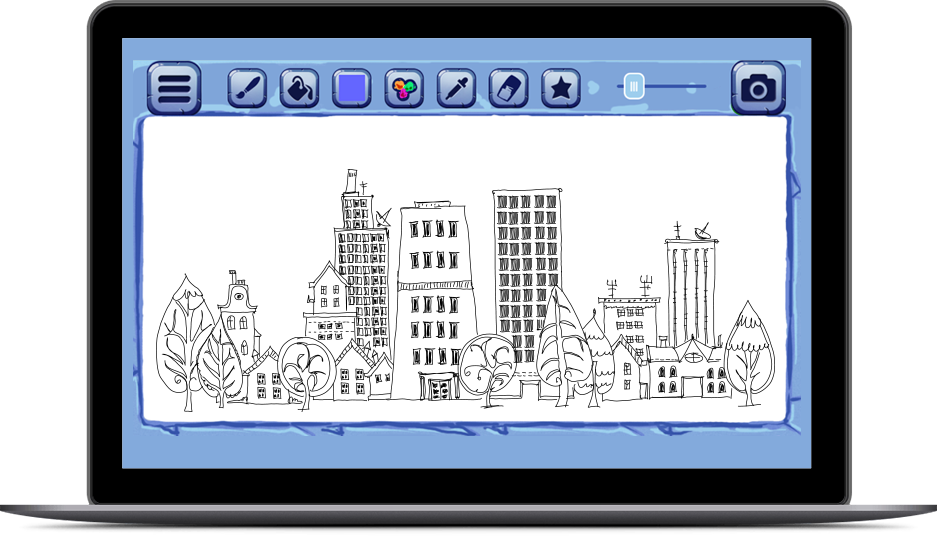 The city/town we are working in has become a playground, an experimental laboratory in which children and teenagers can act from a new point of view.